FOR PRICING AND AVAILABILITY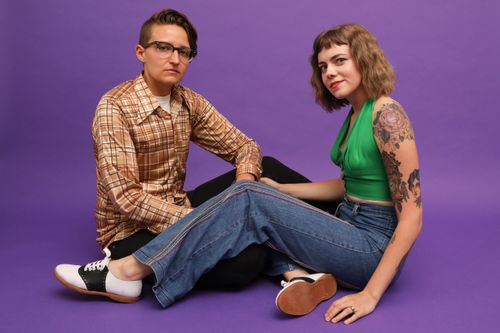 "

I absolutely L♥️VE The Evergreens! Amanda and Laurel are so talented. Laurel's voice is perfect and their set list appeals to a variety of people! I have booked them for a corporate event and was told by our attendees to book them again for next year. If you haven't heard them WHAT ARE YOU WAITING FOR! " - Robin H.
"

The Evergreens are one of my favorite duos! Laurel's unique voice and Amanda's enthusiasm on the drum makes for a perfect combination. They are also some of the nicest people I've ever met! Would recommend 10/10 " - Vanessa J.
"

The Evergreens played for my husband's birthday party and they were awesome! Love Laurel's unique sound - so sweet and smooth. They are a local group to our area and we love to go listen to them any chance we get! Highly recommend them for any event." - Andi P.